We Understand Your Unique Situation
Our Board Certified Family Law Specialist has 50+ Years' Experience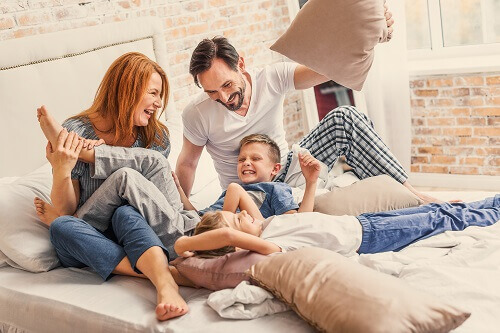 Legal matters involving the family are intensely personal and sensitive. When hiring an attorney, you need experience and knowledge on your side. When handling a divorce, child custody, child support or other related issue, it is crucial that you have a Burbank lawyer that has the skill to quickly resolve your issue. At Fusco & Clarke, should you need a pre-nuptial agreement, change in a child support order, or other family law matter, the legal team is prepared to assist you.
Dedication to Protecting Your Family
Divorce is never easy and often emotions are running rampant. Anger, fear of the future and other personal issues may exist. In these cases, it is very important that you are represented by a firm with seasoned attorneys who can advise you in what to expect in your divorce with regard to child custody, child support, division of property, and alimony. How quickly your case moves forward to resolution is in many cases based on the skill and knowledge of your family law attorney.
Types of Family Law Cases
At Fusco & Clarke, our experienced attorneys are able to handle the most complex cases related to family law. We are able to help you resolve legal matters such as the ones listed below and more!
Contact Fusco & Clarke today!
Hear From Our Past Clients
Retaining Scott and Mauricio was by far, one of the best decisions I have made.

- Lauren T.

I was impressed and confident they would help me and my family.

- Richard A.

Scott went to war for our family and got my kids home when I really did not have any hope.

- Anonymous

I recommend them and will use them if need be in the future.

- Charles S.

The result of their work was that our issue was resolved completely to our satisfaction with great long term results.

- Charlie

I recommend them to all my family and friends, not just because we got the results I wanted, but because of their excellent client service!

- Alana C.