Asset Division in Divorce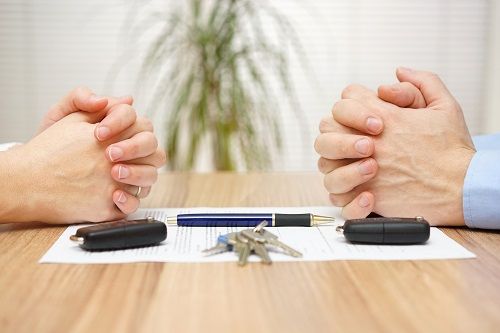 Being an equitable distribution state, California considers all marital property and debts for division during a divorce. Marital property includes any assets acquired during the marriage, regardless of which party made the purchase and in whose name it is held.
Only separate property is exempt from division and this includes items purchased separately before the marriage, inheritances, and some other specific martial property exemptions. A knowledgeable divorce attorney can assist you in establishing how these classifications would apply to your specific financial affairs.
Examples of what may be considered assets subject to division include:
Real estate
Household furnishings
Vehicles
Certain items if of significant value
Bank accounts
Stocks and bonds
Income tax refunds
Pension plans
Value of a business
Increase in earning potential
Enlist Skilled Legal Counsel for Your Case
An attorney at Fusco & Clarke will help to compile an inventory of the assets of the marriage and your personal assets which should be protected from division. We will address the process of discovery in which the assets of your spouse are documented and verified.
If you are on good terms with your spouse, we can assist by advising you of your legal rights and precedents in similar cases. We can help to finalize an agreement which should then only need to be approved by the court in order for the matter to be concluded.
If relations are strained or even actively unfriendly, we can help to keep the situation calm and professional and keep negotiations moving forward. It is often possible to reach an agreement without the interference of the court even in these cases.
Contact a lawyer from our team for help ensuring all assets of both parties and the marriage are accurately represented for the pursuit of a fair split.