Divorce Mediation Attorneys in Burbank
Reaching Amicable Divorce Solutions Throughout Los Angeles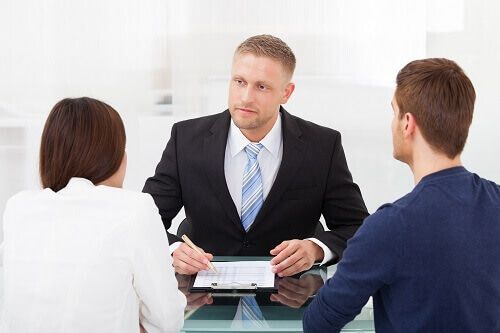 Divorce mediation is an alternative means to work out the terms of a divorce settlement without the need for lawyers or going to court. When successful, it is much less expensive and much more likely to maintain or even improve the respect and positive feelings between a divorcing couple, following the divorce being finalized. Mediation means the divorcing couple can discuss and work through the various agreements that must be presented to the court themselves with the help of a trained and neutral third party.
To learn more about our divorce mediation services, speak to a divorce attorney at Fusco & Clarke. Give us a call at (818) 672-1562.
The lawyers at our firm have over 50 years of combined experience in helping people through the difficult steps involved in divorce. Mediation is one of the least contentious approaches we have available to our clients.
A mediator must be specially trained and usually are or have been lawyers or judges. They work with both parties and can advise them on each separate issue and educate them on what the judge may look for to accept their settlement agreements. In mediation both parties arrive wanting to work through things and the mediator is there to keep the process open and cooperative.
What Is the Divorce Mediation Process?
Mediation is different from collaborative divorce because there are no attorneys involved. The issues are discussed and worked out between the divorcing couple. In a collaborative divorce each lawyer is there to counsel their client and although they agree to do their best to come to a fair settlement they are obligated to represent their own client's best interests.
In mediation whatever agreements are made between the respective parties are binding when they are sent to the judge. If a settlement cannot be reached, however, they can end the mediation at any time and return to litigation. Your mediator is simply paid an hourly fee and you can have as many meetings as necessary and take breaks to consider the proposals made at any time.
Once an agreement is reached you can still have your own attorney review the settlement before any papers are signed and it is sent to the court.
Contact our firm at (818) 672-1562 for more information about divorce mediation. Discover how to resolve your settlement agreement without litigation and save both time and money.