Handling Unique Aspects of Divorce for Gay Couples
Trusted Support from a Burbank LGBT Divorce Attorney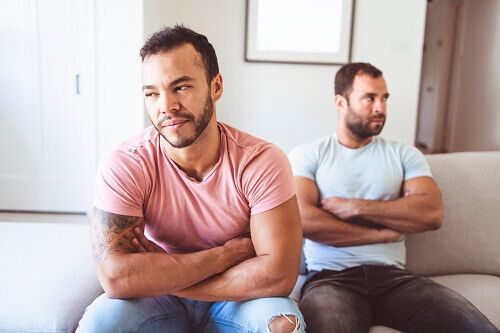 As of June 26, 2015, same-sex marriage equality was legalized nationwide by the U.S. Supreme Court. The ruling was cause for celebration for activists, organizers, and LGBT communities all over the country, and President Obama even called it a "victory for America."
California has allowed gay and lesbian couples to legally marry for some time, but the Supreme Court's ruling has potential to affect LGBT marriages everywhere-- even in states that have already legalized these unions.
Gay Divorce in California
At Fusco & Clarke, our firm has been assisting gay couples in Burbank and the greater Los Angeles area with divorce and family law issues since we have been in practice. We have long-offered divorce services to lesbian and gay couples with a focus on challenges common to divorce proceedings in their community.
In light of the Supreme Court's ruling, we are now prepared to further extend our counsel and ensure that our clients are aware of—and benefit from—all of legal advantages available during their marriage, divorce, or separation.
Get a trusted LGBT divorce lawyer by your side for your divorce. Contact our team today.
New Federal Marriage Benefits for Lesbian and Gay Married Couples
The U.S. Supreme Court decision brings a number of new federal benefits to married same-sex couples that were previously unavailable. Now that they are, they could significantly change the outlook of a divorce or separation.
New federal marriage benefits for Same-Sex couples includes:
Veteran and military benefits
Federal employment benefits
Social security spousal survivor benefits
Social security retirement benefits
Social security lump-sum death benefits
If you are facing a gay divorce in California, then we invite you to contact us today to learn about how the circumstances of dissolving your marriage may have changed since the Supreme Court ruling. We can assist you with any particularities for your divorce related to the following:
Dissolving Civil Unions and Domestic Partnerships
While all marriages are now considered equal throughout the United States, those who entered into civil unions or domestic partnerships prior to the Supreme Court decision may run into unique issues when handling divorce or other family law situations.
When a couple in a civil union or domestic partnership seek a divorce, certain aspects such as where the union was filed can affect how each divorcing spouse must proceed. Our LGBT divorce attorneys can go over the details of your separation and advise you on how to best move forward with your same-sex divorce in California.
Our team brings decades of collective experience to all of our divorce cases. We know how emotional this time can be and always endeavor to provide trusted, effective guidance during this difficult time—while all the while looking after you best interests every step of the way.
Dedicated support is just a call away. Contact us at (818) 672-1562 to speak with a skilled Burbank same-sex divorce lawyer today!