Scott Clarke

Scott@fuscoandclarke.com
Scott Clarke is a graduate of the University of Southern California where he went on to law school at the University of West Los Angeles and began practicing law in 1992. Scott began his legal career while in law school clerking for the Los Angeles County District Attorney's Office. While working there Scott gained a unique view of how this powerful prosecutorial agency operates. This has allowed him tremendous insight and advantage in the defense of his clients.

Scott both practiced and taught in juvenile dependency court. He represented and defended hundreds of parents from serious charges of abuse and is considered one of the true talents in the field. Scott has also been selected by several judges across Los Angeles County to represent minors in extremely litigious family law matters. They rely on Scott's experience and skills to bring these cases to a fair resolution. Scott has been practicing for over 16 years and has a highly regarded reputation in the legal community as a polished, aggressive litigator who tenaciously represents his clients.
Mauricio Fusco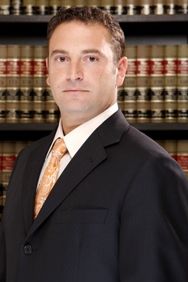 mauricio@fuscoandclarke.com
Mauricio Fusco is a graduate of the University of Connecticut and went on to study law at Southwestern Law School where he graduated and began practicing law in 1995. A gifted and ferocious litigator, Mauricio has defended hundreds of parents in both juvenile and criminal courts from allegations of serious child abuse, boasting numerous dismissals in both venues.

Mauricio is fluent in three languages and has been a lead consulting attorney to the Mexican consulate for the last six years. Mauricio has assisted the consulate general in the representation of Mexican nationals in a wide variety of legal issues including family law, adoptions, personal injury, and criminal defense. Mauricio brings a unique cultural awareness to his clients that not only assures aggressive and experienced representation but an understanding of our clients' backgrounds and life experiences.

With a twelve year reputation in the legal field for always going the extra mile for his clients, Mauricio's aggressive, no nonsense style has him at the top of the legal community.
Maricela Lambe - Certified Family Law Specialist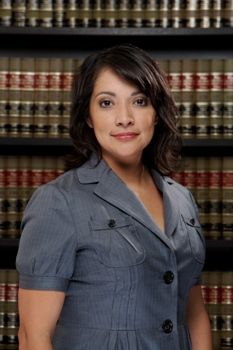 Maricela Alvarez Lambe is a Family Law Specialist certified by the State Bar of California Board of Legal Specialization. She received a Bachelor of Arts degree in computer science and physics from Skidmore College in Saratoga Springs, New York in 1996. After establishing a computer career, she later attended the Benjamin N. Cardozo School of Law in New York City, where she received her Juris Doctor degree, in June 2001 and was the Acquisitions Editor of the Cardozo Arts & Entertainment Law Journal.

Mrs. Lambe has a wide range of experience in the legal field, including working in the Patent Law Group of Brown, Raysman, Millstein, Felder & Steiner in New York and Los Angeles. She opened her family law practice in Century City, in January 2003. Ms. Lambe joined the law firm of FUSCO & CLARKE, Attorneys at Law, in May 2008.

Providing clients with peace of mind is Mrs. Lambe's specialty; she has a longstanding success rate in the litigation of child custody disputes and divorce issues. During a difficult time in your family's life, it is imperative to work with a family law attorney that makes you and your loved ones feel comforted through their time of crisis.